Considering his psychotically angry response to the idea that the BBC was shopping a Doctor Who movie without him, and other general douchiness, it really shouldn't come as a surprise that Moffat thinks himself the be-all end-all of Doctor Who.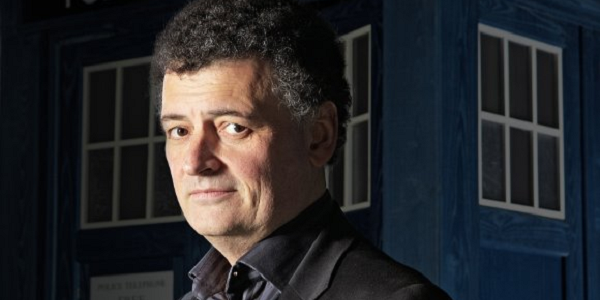 But backtracking on the retconning of how many regenerations the Doctor has?
#Whovians! @BlogtorWho! @DWMtweets! @bbcdoctorwho! @DrWhoOnline! @DoctorWhoNews! What does this mean re: John Hurt? pic.twitter.com/kX7YURE84o

— AdLibComedy (@AdLibComedy) August 21, 2013
Yes, this is a problem if we allow Moffat to go with this. Because it means that Peter Capaldi is now the penultimate Doctor. Or worse, if we include this new John Hurt (Doctor number 8.5, if you will), Capaldi is the LAST Doctor.
Does Moffat not know Davies retconned the 13 number out in the Sarah Jane Smith Adventures? The number is apparently now 507.
More likely he doesn't care. If anything, this should be another push for the BBC to remove him as showrunner before it's too late.